If it's the Beatles, this is a direct booking that anyone can perform!
All Together Now !!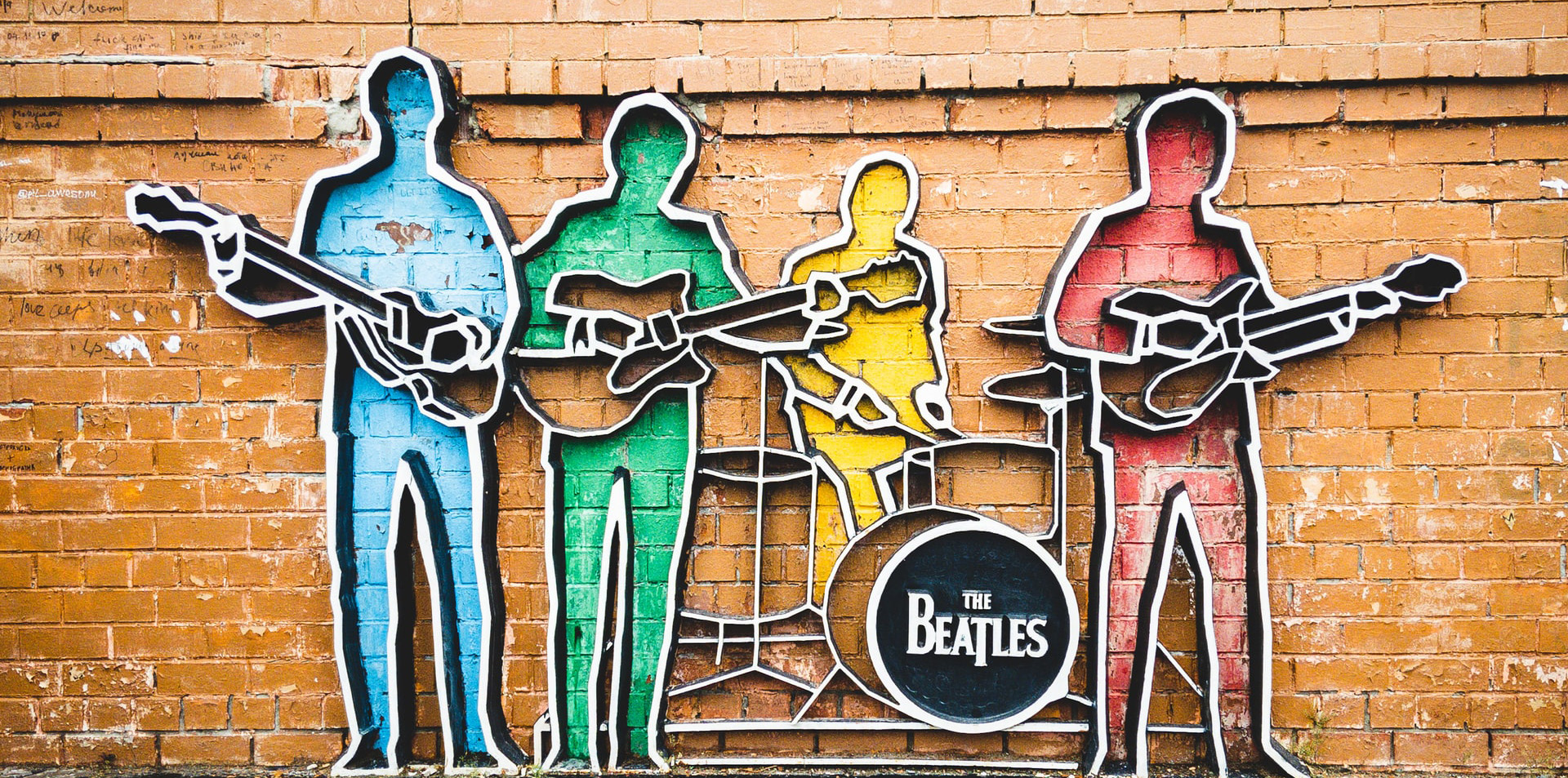 Conditions of participation and notes
In addition to the title "All Together Now!", conditions like price and duration may vary from case to case. Please check description of each condition.
<Participation fees>
Price has been changed since March 2022
With a band of not less than 4 members, each person ¥ 2500 + number of members x drinking fee (600 yen)
From solo singing to band of 3 members, unit price per band will be 9000 yen + drink fee per person (600 yen)
If you can arrange two bands on the same day, the fee will be charged as per the number of performing bands you have.
<Performance contents>
From before The Beatles introdueced until the solo members disbanded, all copies or adjustments were allowed.!
In principle, we do not accept original songs or cover songs not relating to the Beatles..
<Course of events>
Time for a group is between 35 and 40 minutes (not including transition time). 25 minutes for accompaniment and solo only)
Practice is from 15 to 20 minutes
* Bookings for 3-5 couples (times may vary according to number of bands)
All bands will be live streaming. The recordings will be kept for 14 days after live streaming. Please let us know if you can't play it.
The time frame from performing to closing is from 10:00 to 15:30 in the "daytime" and from 16:00 to 22:30 in the "nighttime ". Basically, you can't decide order of performances, so check for any problem in this timeframe before joining.
<Customer cost>
Top-up fee for customers is ¥ 2,500 and 1 drink order.
Elementary school pupils and below only pay for drinks. Normally, fees apply to middle school students and above. Tickets for the live streaming are ¥2000.
<Schedule cancellation>
In case of cancellation due to your defaults, you will lose cancellation fee of 10,000 yen 60 days before the scheduled performance and 5000 yen 90 days in advance (Excluding the first day in the day calculation)
We don't charge cancellation fee for events during the limited hours due to emergency measures that were enacted by the government against coronavirus, but during unlimitted period, you will be charged a cancellation fee. Therefore, your understanding will be highly appreciated.
However, you will not lose the cancellation fee for 3 conditions below.

Your schedule is canceled due to Act of God, natural disasters such as storms and earthquakes that paralyze transportation system,
If that's reason why the main JR lines, Odakyu lines and Keio Inokashira lines in Tokyo stopped running.
Upon receiving a business suspension order from the Government. (Excluding recommendations for limitations of contact)
When it is impossible to organize event due to our side's default
This is the entrance